After working hard and saving carefully for retirement, you may discover that your nest egg will not get you very far in the United States. But don't worry; you might be able to stretch your dollar further outside of the nation.
To help you decide where you might want to retire, we've produced a list of the top nations where you can retire affordably and happily. We drew on a variety of sources, including the 2021 Global Peace Index.
This yearly report ranks over 160 nations based on criteria such as quality of life and the occurrence of turbulence or war.
Other publications, such as the Annual Global Retirement Index, were also used.
This survey, published by International Living magazine, ranks nations based on factors such as cost of living and access to healthcare. In addition, we looked at Numbeo's Cost of Living Index for 2022.
You can explore our list of economical destinations to retire comfortably below.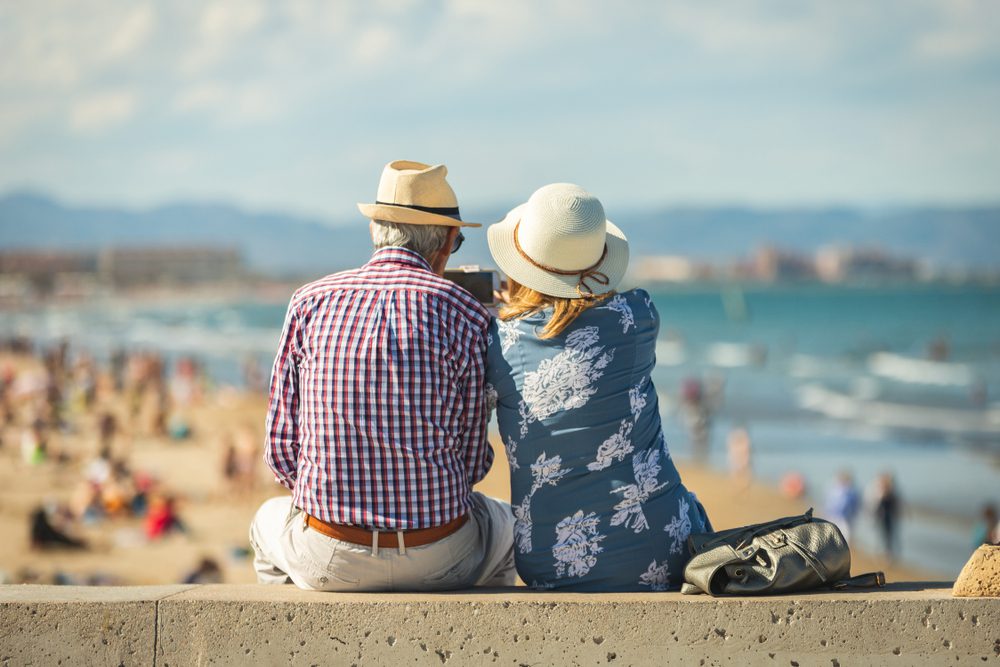 Top 10 Affordable Places to Retire To
1. Panama
For the second time in a row, Panama leads the list of the greatest locations to retire on the globe. Its mild tropical climate is moderated by breezes from the Pacific Ocean on one coast and the Caribbean Sea on the other, while it is located outside of Central America's hurricane zone.
Panama seems to have it all: pleasant people, a safe living environment, and good medical care within easy reach of most locations. Beach villages, cool mountain getaways, green hills, and modern city life are all great options for retirees.
Panama is one of the world's only three carbon-negative countries.
The well-known shipping canal has delivered modern communications, infrastructure, and low-cost transportation to popular domestic ex-pat destinations like Boquete in the highlands.
2. Costa Rica
Costa Rica has become a popular retirement destination due to its tropical temperatures, low living and medical costs, active outdoor culture, friendly population, and sun-soaked natural beauty.
This Central American country, located between Nicaragua and Panama, is a stable democracy with high literacy rates and a laid-back attitude toward life. According to International Living, citizens and residents have access to one of the best healthcare systems in Latin America.
The terrain varies from beaches to lush forest regions, and it encompasses several temperate zones. Protected national parks and wildlife refuges comprise around one-quarter of the country's area, giving tourists plenty of opportunities to connect with nature.
3. Mexico
Mexico, located near the United States' southern border, has long been a popular destination for North Americans searching for an economical spot to sun themselves. Expats can select from a variety of climates and lifestyles, including crowded beach resorts, metropolitan life, and secluded rural or desert hideaways.
A monthly budget of roughly $2,000 is sufficient for accommodation, transportation, and everyday living expenditures, but you may live on much less or much more if you like.
For those who match the criteria, applying for visas or residence is simple, and the country offers inexpensive and competent treatment, attracting a slew of medical tourists.
4. Portugal
Portugal has long been a popular retirement destination, thanks to the old-world elegance of towns like Lisbon and Porto, as well as the sun-drenched beaches of the Algarve.
The country is safe, pleasurable, and inexpensive to live in because of its nice people, low living costs, world-class healthcare system, and low crime rates.
English is taught in schools and widely spoken in some places, and the government provides free Portuguese language classes across the country.
5. Colombia
Colombia is more developed than Ecuador, yet it shares many of its neighbor's characteristics. There are climatic alternatives for everyone, as well as a combination of shoreline, Andes highlands, and the Amazon Rainforest.
Healthcare is great, housing and living prices are reasonable, and the visa application procedure is simple for many nations. Retirees may live comfortably for a low cost of living here, amid pleasant people, English is frequently spoken, and you'll also enjoy some breathtaking landscapes.
6. Ecuador
Ecuador is one of the greatest destinations to retire for Europeans and North Americans due to its wonderful climate, environmental variety, and plenty of culture at a reasonable price.
Modern life in towns and beach communities collides with unexplored natural riches such as the Andes Mountains, the Amazon Rainforest, and the biodiversity of the surrounding Galapagos Islands.
Few locations remain untouched by global commercialism, but this is one of them. For roughly $1,500-$1,825 per month, expatriates may socialize with indigenous residents dressed in traditional attire and live an easygoing and diversified lifestyle.
7. France
France, the land of exquisite wine, gourmet cuisine, and a certain…je ne sais quois, has something for everyone: large cities, rural hideaways, mountains, and sun-drenched beaches.
Residents benefit from a top-tier healthcare system that is price-protected. You'll also find affordable housing in many locations, a rich cultural legacy, and a laid-back style of life, not to mention the country's addiction to gourmet culture.
Dordoigne in the south-west of France has long attracted British expatriates, but more North Americans have discovered its attractions in recent years, according to International Living.
8. Malta
The small islands of Malta – five in total but only two inhabited – are a blend of Western European lifestyle with a tinge of Arabic language and culture, surrounded by the warm seas of the southern Mediterranean Sea.
Summers can be hot and humid, and this isn't the cheapest retirement option, but the all-year sun draws many people, who also enjoy a world-class healthcare system and a variety of outdoor sports and activities.
Both Maltese and English are commonly spoken, and invaders from other civilizations have left their imprint on the local food and culture over the years.
Malta's attractions include ancient megaliths, medieval strongholds, a rocky hinterland, beaches, and coastal fishing communities, as well as a few cities.
9. Spain
Spain is more than its well-known sunny beaches, low cost of living, and laid-back culture. The country, which straddles the Atlantic and Mediterranean seas, is home to lively medieval towns, snow-capped mountains, and stunning rural landscapes.
A Mediterranean diet, great healthcare, and a festival of culture make this one of the best locations to retire for many Europeans and, increasingly, North Americans.
10. Uruguay
Uruguay, located between Brazil and Argentina, is a Spanish-speaking country of around 3.5 million inhabitants with sunny summers and temperate winters.
The country is filled with ranches and farms in the inland grasslands, tree-lined cities like Montevideo, and seaside villages sprinkled along the coast that all provide a variety of lifestyles and low budget living expenses.
Visas and residences are simple to get, healthcare is inexpensive and widely available, and there are several outdoor activities, street parades, and delicious restaurants.
You might also like: 'American' Things That Aren't American at All
(Visited 71 times, 1 visits today)