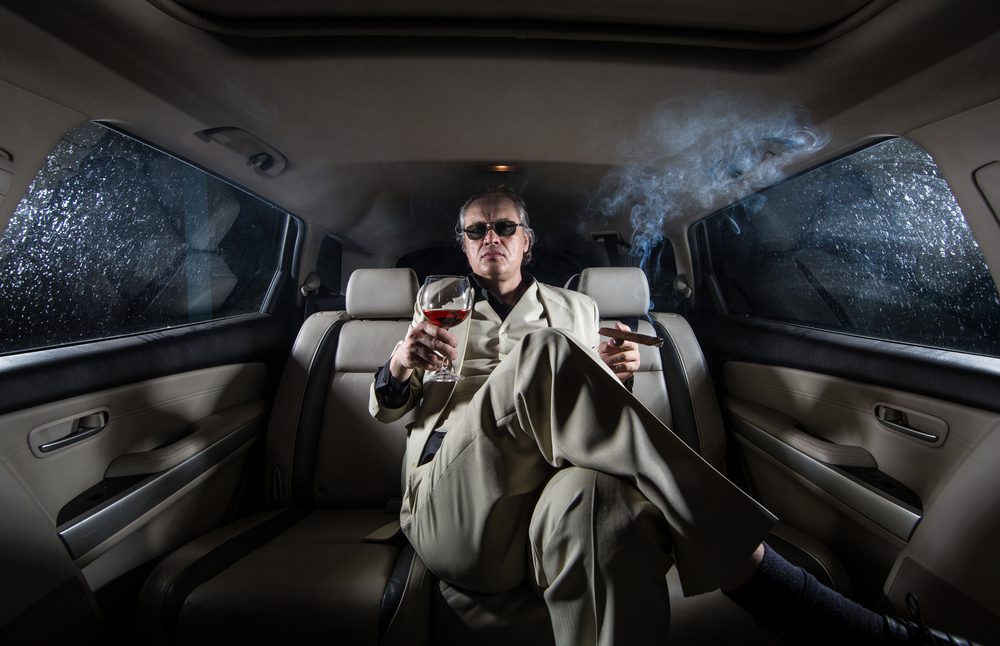 What is the most expensive thing you currently have in your possession? Is it a watch or a house, maybe a brand new luxury car, or just a painting? Whatever it might be, you can be sure that it doesn't compare to the absurdity of what I'm about to show you.
You see, some people are SO rich, they obviously don't know what to do with their money anymore. That's why they bought some of the weirdest objects you could imagine, and they were VERY expensive. Are you curious to find out what we're talking about? Just picture this: a 24-carat toilet roll! Enjoy:
A Chinese green tea that sells for $3,000/kg
Have you ever considered paying $3,000 on some tea? No, me neither. In fact, I would be thinking who in their right mind would do such a thing? But in reality, there's a special Chinese Oolong tea that's also known as "Tieguanyin", and it costs $3,000 per kg.
While it has an incredible chestnut flavor that can be infused as much as 7 times before the flavor goes away, it's extremely expensive! The Chinese tea is named after the Buddhist Iron Goddess of Mercy, so it has a huge cultural value. Even so, for the average consumer, it's definitely not an option. How rich do you think you would have to be to afford this tea?
A special doorstop that costs $3,500
Let's be honest, we all want to feel a little breeze when it's too hot outside. Some people might use a doorstop to let some fresh air in, and if you don't have air conditioning, this trick is extremely handy. While there are many reasonable alternatives, you can also find concrete designs that cost $3,500.
And yes, they have the same purpose: THEY.HOLD.THE.DOOR. The item is designed by Tobias Wong. And if you don't like his style, you can also look for other doorsteps that resemble a bouquet of flowers or any other shape you might imagine. Just make sure not to pay a whopping $4,000 for it!
iPod earbuds with an 18-carat gold coating
Who doesn't enjoy listening to their favorite tunes? After a long day at the office, we might be de-stressed easily just by taking a walk and listening to some music. So without even thinking about it, we grab our earbuds and lose ourselves in the rhythm of our favorite songs.
And thank God for that guy who invented earbuds, as they're definitely one of the coolest inventions! They're super easy, practical, and save a lot of our precious time. And speaking of precious, what if were to tell you that there's a guy named Casa Di F. that designed a pair of earbuds encrusted with 118 real diamonds?
He woke up one day and he thought that this is what his clients have been missing…a pair of earbuds worth $5,253 for the richest of the rich.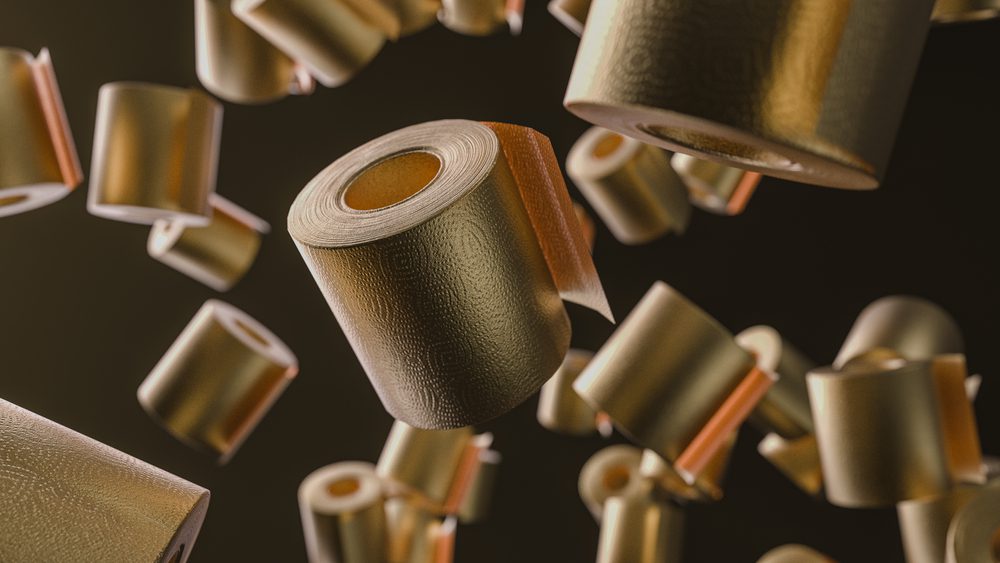 Toilet seat made of carbon fiber, also known as the Royal Flush
Truth to be told, most of us don't care what our toilet seats look like, as long as they're clean and comfortable. While it's true that toilet seats are one of the most important items in your bathroom, this doesn't necessarily mean that you should invest a ton of money in them.
Sounds reasonable, right? Try telling that to some people who were so rich, they wanted to purchase full carbon fiber toilet seats that are made from the same material used for Lamborghini and Ferrari! As you can imagine, the whole package costs somewhere around $10,000 and it's also known in some exclusive circles as the royal flush.
A diamond-studded cricket ball for $68,500
Undoubtedly, there are rich people who would do anything for a piece of attention. This also includes buying stuff that is 100% useless. But why would it matter as long as they could prove their wealth in front of the world?
The same goes for the famous Bollywood actress, Mahima Chaudhary, who is the proud owner of one of the two famous diamond-studded…cricket balls. Curious to know how much it costs? Well, a little more than $68,500. I know what you're thinking: Why on earth would someone pay this amount of money for a cricket ball? While it sounds crazy and it IS crazy, the heart wants what it wants.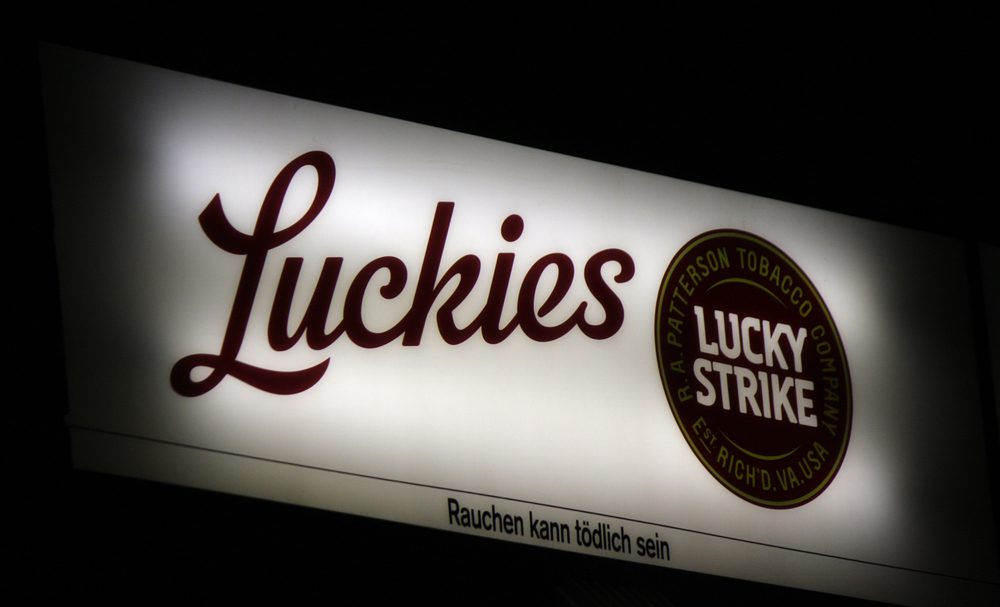 A pack of cigarettes 
Are you ready for another absurd thing that cost a ton of money? Would you believe it if I'd tell you that the next thing on this list is a pack of cigarettes designed by Lucky Strike? So these cigarettes aren't only super dangerous for your health, but they're also a killer to your wallet, as they're allegedly over $100,000.
You're probably about to ask yourself: "Who on earth would pay so much on a pack of cigarettes?" But as we well know, when a product is made, it means that someone rich had to have requested it. The worst part about this pack of cigarettes is that it is presumably made out of 18-carat white gold.
A fishing lure that's worth $1 Million
The next item on the list is a fishing lure that's worth over $1 million. This fishing lure is so special because it is manufactured by Uneek Fine Jewelry Collection. And as they presented themselves, it is supposed to help you catch more fish, but you're also doing it in style! Now we can safely assume that fishing is a hobby for filthy rich people!
Luckily, you don't have to pay so much for a fishing lure. This crazy product has 4,573 stones, 100 carats of diamonds, and platinum. And that's not all: it also has rubies encrusted on it.
Toilet paper made of gold
Would you believe me if I were to tell you that there's such a thing as toilet paper that's completely made of gold? I mean, we all have to answer the call of nature when the time comes, but some rich people out there really sit on gold. Literally.
And if you don't like the gold version, you can always go for cashmere. I mean, you have to enjoy life to the fullest, even when you're sitting on the throne! At least that's what rich people must be thinking, otherwise, I really don't get it. But after all, they can afford anything, including gold toilet paper. Do you want to know how much it costs? A single roll is $1,3 million.
A pen that costs $8 Million
As we've concluded so far, rich people like buying expensive and unique stuff. More often than not, they might even opt for the retro version of some of these items. After all, some items are so rare, that they really make you time travel.
The same goes for this particular retro pen, which comes with a price tag of over $8 million. You might think "What's so special about a pen?" I mean, it does have one of the most intricate designs, but such an item was sold for the insane amount of 8 million dollars at an auction in China.
A special version of iPhone 5
Ever since they first appeared, iPhone prototypes have easily become one of the most used and beloved mobile devices. I mean, in the US alone, the iPhone definitely holds the biggest share on the smartphone market.
But as much as we enjoy our smartphones, there are some people out there who own a MUCH fancier version. In this case, we're talking about a special and personalized iPhone that costs roughly $15,3 Million. It seems that the designer of this shiny iPhone has gone a bit wild. I mean, this special version of the iPhone 5 has a 24-carat gold casing, plus 600 diamonds, AND the glass is made out of sapphire!
If you enjoyed reading this article, we also recommend reading: 7 Genius Ways To Turn Trash Into Cash
(Visited 1,893 times, 1 visits today)