Everyone enjoys whining about their home state — the weather, the job market, the taxes — but some disgruntled citizens have far more ammunition than others.
WalletHub, a personal finance website, keeps a list of the friendliest states in America, based on a variety of characteristics in three categories: "emotional and physical well-being," "work environment," and "community and environment."
It should come as no surprise that the beautiful island state of Hawaii had the highest total happiness & friendliness score, but you might be surprised by some of the states at the bottom of the list.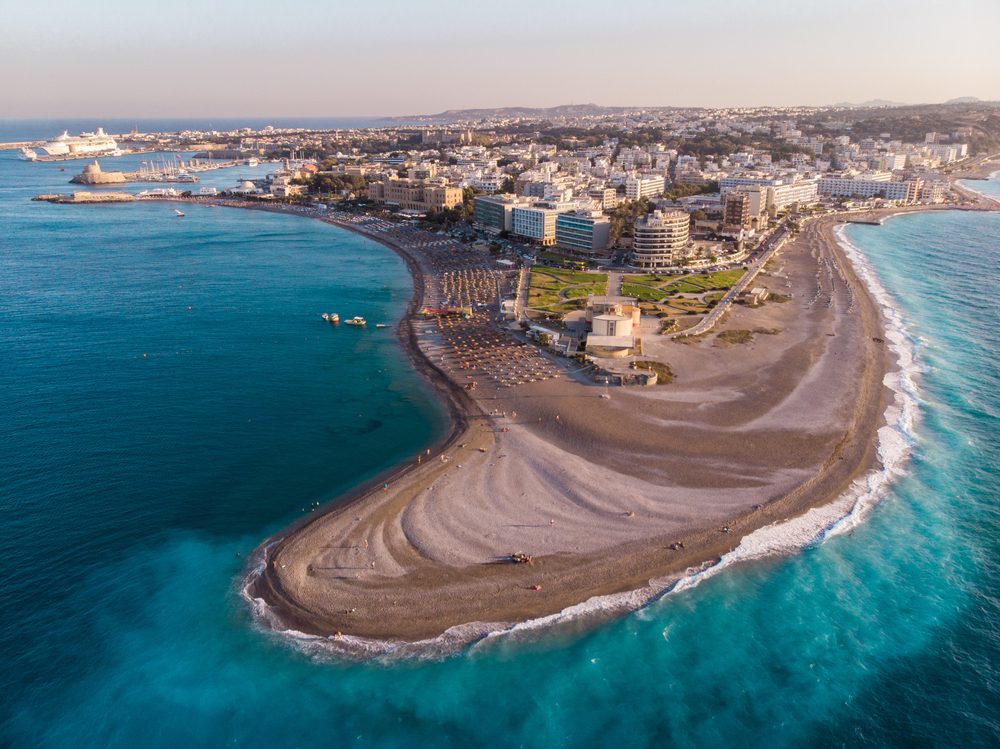 Top 11 Unfriendliest States in the US
1. Rhode Island
The beautiful ocean views are free, but living in Rhode Island is incredibly pricey. Furthermore, owing to limited economic development and bad infrastructure, CNBC has named it the worst & unfriendliest state in the country for corporations.
America's tiniest state had a mediocre grade for mental and physical well-being but fared poorly in terms of work environment, community, and environment. One advantage: Rhode Islanders work fewer hours than inhabitants of practically every other state, except for Utah.
2. Florida
The Sunshine State is very well known for its beautiful beaches, year-round mild weather, and Disney World. What more could you want?
In terms of community and environment, the retiree and tourist paradise came in second last, trailing only Texas. It has some of the worst rankings in the country for divorce, safety, volunteerism, and long-term unemployment.
In addition, summers are scorching hot, with highs of 90 degrees Fahrenheit, while the autumn season is rife with thunderstorms and hurricanes.
3.  Pennsylvania
The history of the Keystone State is extensive. To start with, it was one of the original 13 colonies of the United States, and this is also where the Declaration of Independence, the United States Constitution, and the Gettysburg Address were written.
Residents should hang on to their pride since it is becoming more difficult to celebrate these days.
While Pennsylvania did not obtain an appalling grade in any area, it also did not do well in any category. It ranked 40th in terms of working conditions and 30th in terms of community and environment.
4. Kansas
The Breadbasket State is the nation's biggest wheat producer and still has a sizable fossil fuel sector, which helps Kansas rank 19th in terms of the work environment. Employment rates, labor hours, commuting times, and income increases are all tracked in this area.
On the other side, it ranked 31st in terms of mental and physical well-being and 40th in terms of community and environment. Kansas suffers as a result of the unusual twisters.
5. Illinois
This midwestern state is famed for its agricultural and manufacturing prowess, and it is home to some of the country's largest corporations, but it also has the third-highest percentage of long-term unemployment in the country.
The Land of Lincoln placed 12th in terms of mental and physical well-being but earned bad marks in terms of job circumstances and community and environment.
The taxes are high, goods were always a little bit more expensive, and it simply isn't worth it anymore.
6. North Carolina
Due to the strength of its manufacturers, the Tar Heel State was once named the world's furniture capital, and it was also a significant producer of tobacco and textiles.
That reputation was shattered in the 1990s as a result of globalization and shifting consumer tastes. North Carolina has subsequently welcomed food processing, banking, and other industries, but it is no longer seen as a sought-out area to live and work.
The state ranked 28th in mental and physical well-being and 27th in working circumstances but did far worse in community and environment. That is the group that is concerned with volunteerism, weather, leisure time, divorce rates, and public safety.
7. Ohio
While the collapse of US manufacturing hasn't been as severe in Ohio as it has been in other states, the state's economy is still in difficulty.
Ohioans appear to be burning the midnight oil regularly, as they rank fifth in the country for the quantity of sleep they receive. However, the hard effort is not paying off, since the typical family income in this area is lower than the national average.
Ohio is in the middle of the pack when it comes to community and environment but ranks 32nd in terms of emotional and physical well-being and 41st in terms of the work environment.
8. Maine
Maine has stunning coastline vistas and is one of the safest states in the country, but residents say the lack of excitement and employment possibilities discourages young people from moving there.
The Pine Tree State performed well in terms of job circumstances, community, and environment, but ranked 35th in terms of mental and physical well-being. The state has one of the highest adult depression rates in the country.
9. Indiana
The Hoosier State may be inexpensive to live in, but Indiana is also one of the poorest states in the country owing to stagnating wages.
According to a 2018 analysis by the Indiana Institute for Working Families, basic costs have increased over 32% since 2009, while income has increased by only 6.3%.
Indiana scored lower-than-average ratings across the board but fared the worst in terms of mental and physical well-being. As a result, some visitors to Indiana may perceive Hoosiers to be grumpy and nasty.
10. Wyoming
Wyoming doesn't get a lot of flak, but that's largely because it's the least populated state in the country. It has a population of 578,759 people according to the most recent census.
Wyoming ranked 23rd in terms of working circumstances, 30th in terms of mental and physical well-being, and 39th in terms of community and environment. It also ranks towards the bottom in terms of income growth and has the lowest minimum wage in the country, $5.15, which it shares with Georgia.
11. New Mexico
The low humidity in the Land of Enchantment may have contributed to its eighth-place finish in the community and environment. According to Wallethub, Las Cruces ranks in the top 3% of all U.S. cities for pleasant weather.
But being warm and dry isn't everything. New Mexico placed 39th in terms of mental and physical well-being, and 46th in terms of the work environment. It has the highest divorce and long-term unemployment rates in the country, as well as low-income growth.
You might also like: 18 Insane Things You'll Only See in America
(Visited 2,859 times, 1 visits today)