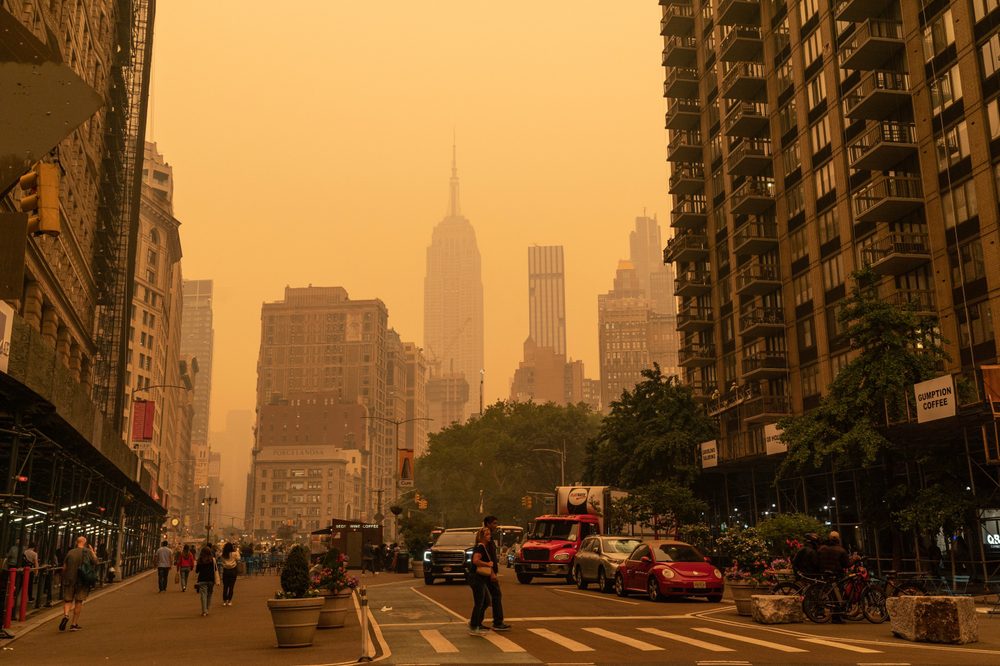 On Wednesday, June 7th, enormous amounts of smoke from Canadian wildfires took over the United States East Coast and Midwest. The smoke covered the capitals of both Canada and America, leaving them in an unhealthy haze that scared thousands of citizens.
But that's not all: the unexpected, unprecedented smoke held up flights at some of the most important airports. As you can imagine, it prompted thousands of people to look into their closets and get their pandemic-era face masks.
The news is even more concerning, as Canadian officials asked for aid from other countries while fighting alone with more than 400 blazes nationwide that have already displaced more than 20,000 people.
But the disastrous levels of pollution can already be felt in central New York. Massive amounts of toxic air rapidly spread over Virginia and Indiana, affecting millions of people. Go Viral Story wrapped up some of the most important information about the event, so let's see what else is there to know!
(Visited 364 times, 1 visits today)