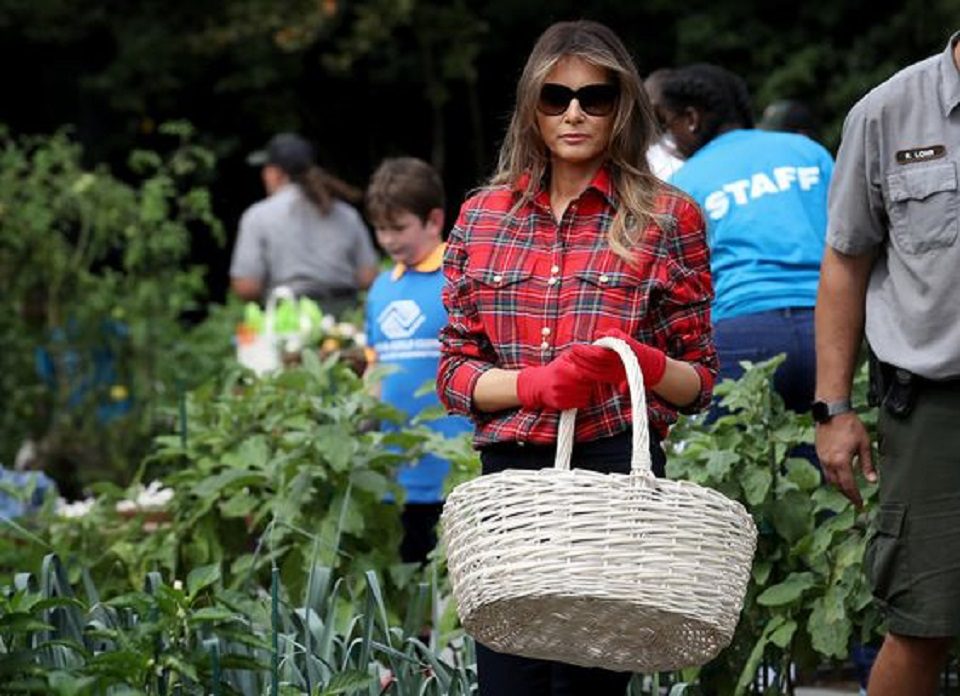 Melania organized a harvest event where she invited 10 children from D.C.'s Boys and Girls Club of America and her look was the cherry on top for mass media and fashion critics.
She chose to wear a Balmain plaid shirt that cost more than $1,000 and she accessorized the whole thing with a pair of Converse sneakers.
People on the Internet were the first ones to criticize the way she dressed, especially because of the expensive shirt she wore. Some of them even told the former first lady that next time she should wear some of her oldest clothes while gardening.
(Visited 347,077 times, 103 visits today)