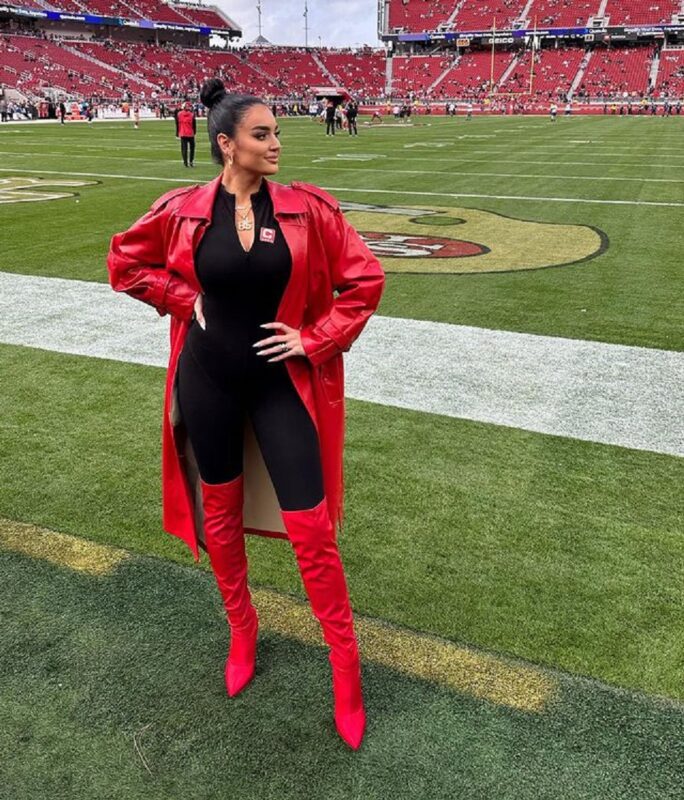 Claire Kittle
Claire Kittle is the wife of the San Francisco 49ers tight end George Kittle since 2019. They met during their college years when they were freshmen at the University of Iowa. They got engaged in 2018 and live together in Nashville, Tennessee.
Claire is also an athlete. She used to play basketball when she was in high school, becoming the third all-time leading scorer and also a McDonald's All-American nominee. During her college years, she played for the Hawkeyes. Unfortunately, Claire suffered a knee injury when she was in her senior year, which led to the end of her career.
Now, she is passionate about fitness, and during the time she lived in Iowa, she owned a personal training business named Claire Till Fitness. In 2018, she competed in her first bikini fitness contest, preparing for 19 weeks and eventually dropping 20 pounds for the competition.
(Visited 1,607 times, 7 visits today)