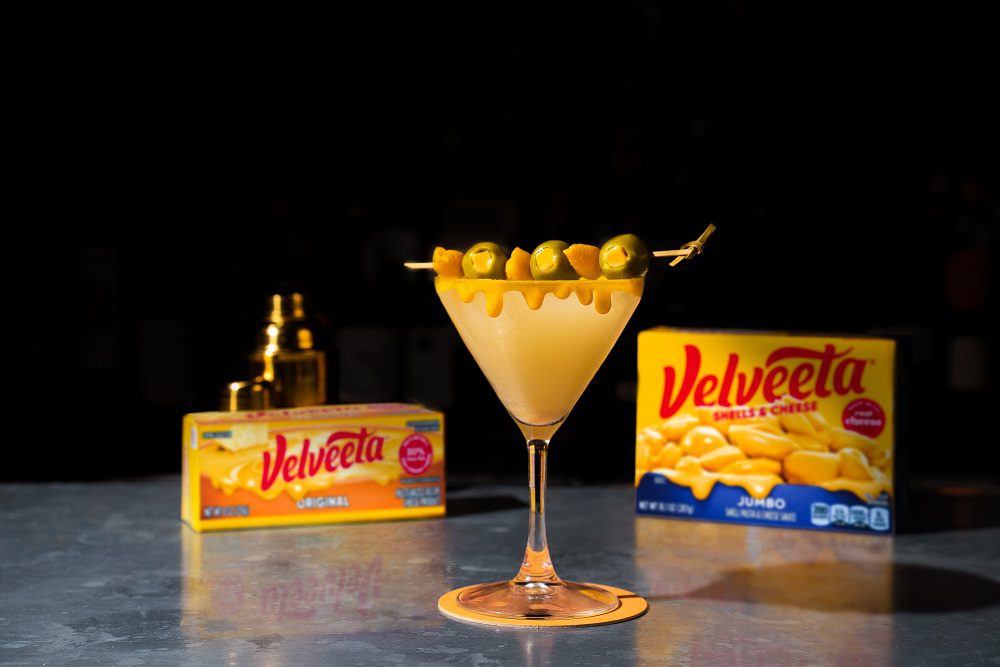 #3 Velveeta Martini
If you've ever claimed out loud that you love cheese so much you would eat it in any version it comes in, you are probably a bit scared right now. While it does seem like a pretty good Photoshop prank, this Velveeta Martini is actually a real cheese-flavored beverage that has taken the online world by storm and has tested the loyalty of many cheese enthusiasts.
After all, it is a cocktail made with cheese-infused vodka (yes, it apparently jiggled), and no matter how much you like Velveeta cheese, we doubt this would have been up your alley. We do commend them for the themed garnishes on the glass, and the cheese drip and cheese olives do make the picture perfect.
For as long as the supply lasted, you could actually try this bizarre flavor at BLT steakhouses across the country. We don't know if they're still around, but if you're in a BLT and fancy spending $15 on this cheese-flavored cocktail, who are we to stop you?
(Visited 630 times, 1 visits today)